If an existing company has a significant online audience or deep local merchant relationships chances are that company has considered or already started a deal of the day site. With that said, one of the most recent entrants into the local deal of the day game should be no surprise to anyone – it is the folks that bring you the Entertainment book.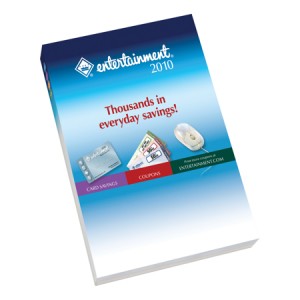 UDailyDeal.com appears to be Entertainment Publications, LLC's daily deal play. The site itself does not exactly signal that the Entertainment book folks are serious about this effort (seems like a very quickly put together site), but we have been tracking them now for a couple of weeks and they consistently have a deal each day and the deals are proving to be quite popular with our audience.
Not only have they done a daily deal site, which is sort of a no-brainer, but they appear to actually have a niche target market in mind. Based on the information on their very spartan homepage, they appear to be targeting the college student market. From what we can tell so far their deals are primarily at local restaurants near and around the many college campuses in Atlanta.
How well is UDailyDeal doing?
For starters, they appear to only have deals in Atlanta. Their homepage shows signup options for Boston and Philadelphia, but those cities do not appear to be live yet.  As far as their performance, they don't publish the number of sales on their site, so we can't say for sure how well they are doing, but we suspect that the advantages they have with local merchants are significantly offset by a lack of online audience.
However, as we mentioned earlier, the deals seem to be quite popular and are restaurant focused.
We'll do a little digging and find out what sort of rev share they are taking from their advertisers.

Similar Posts: